Source: http://zenrockfitness.com/2015/12/bali-yoga-retreat/
If you need to unwind, reconnect with nature, and find your Zen… our yoga retreat in Bali is just what you're looking for! Join ZenRock Yoga Journeys on an unforgettable yoga vacation of adventure, food, local culture. Your vacation has been carefully curated to create a serene and sublime experience that you can carry home with you, reconnecting with your best-self.
March 12 – 22, 2016
Join us for an informational at ZenRock Fitness on December 12th at 1 pm!
This amazing adventure is $4,000 for double occupancy and $5,500 for single occupancy.
Pay in full by January 20th and receive $200 off!
$1,500 Deposit due by January 15th
Full payment due February 15th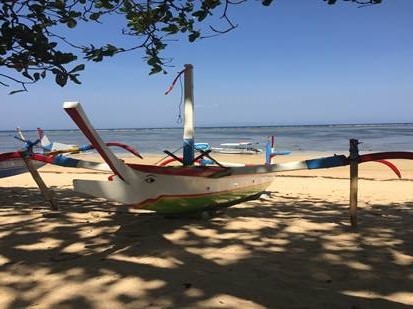 Includes:
10 nights' accommodation (double occupancy) 
2 daily yoga classes
9 scheduled excursions
catered meals
and transportation to and from the airport
Your exciting excursions include:
A traditional Balinese cooking class in the mountain town of Ubud
Mountain biking tour
Exploring the Monkey forest
A local art tour
Paddleboarding in Sanur
Snorkel and dive in Sanur
Whitewater rafting
Visiting historical temples (Tanah Lot and the Royal Temple, a World Heritag…
What do you think?
comments