Source: http://www.npr.org/sections/thesalt/2016/03/07/469530045/from-ugly-to-hip-misfit-fruits-and-veggies-coming-to-whole-foods?utm_medium=RSS&utm_campaign=thesalt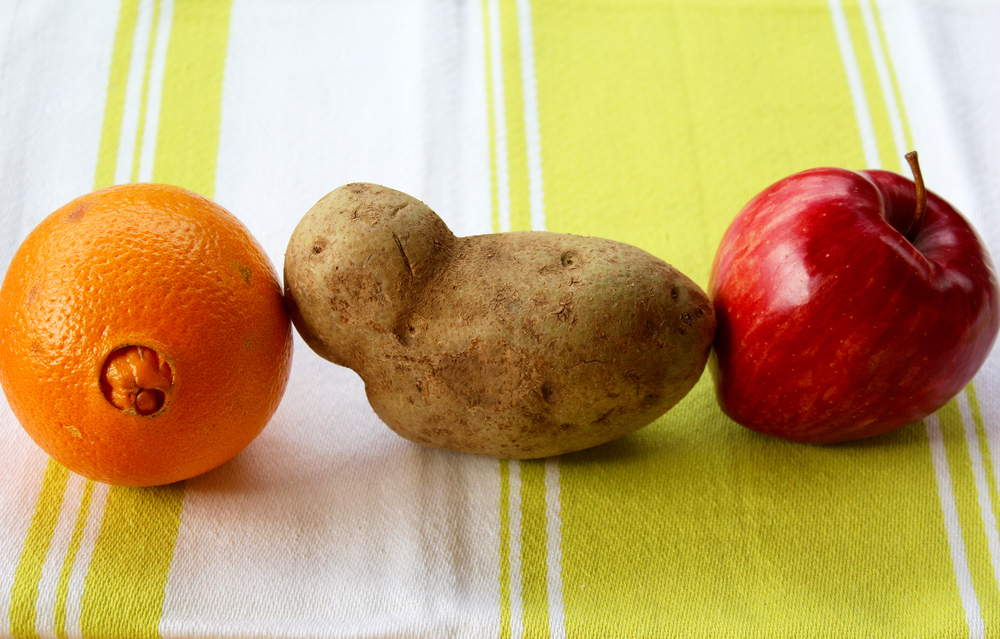 Less-than-perfect fruit and vegetables sold at a discount under the new Produce with Personality program being piloted at five Giant Eagle stores in Pittsburgh, Pa.
Courtesy of Giant Eagle
You've probably heard of ugly fruits and veggies.
They may not be pretty, but they're still perfectly tasty and nutritious. And there are lots of efforts to keep these cosmetically challenged produce (think gnarled carrots, or funky, misshapen apples) from landing in the landfill because they don't meet retailers' beauty standards.
As awareness of massive food waste grows (we toss out enough food to fill 44 skyscrapers each year), two major retailers now say they're ready to experiment with sales of less-than-perfect produce that may otherwise be wasted.
<img src="http://media.npr.org/assets/img/2015/03/26/produce-coll…
What do you think?
comments