Source: http://www.npr.org/sections/thesalt/2016/02/18/466384938/beyond-pizza-and-french-fries-museums-eye-more-healthful-menus?utm_medium=RSS&utm_campaign=thesalt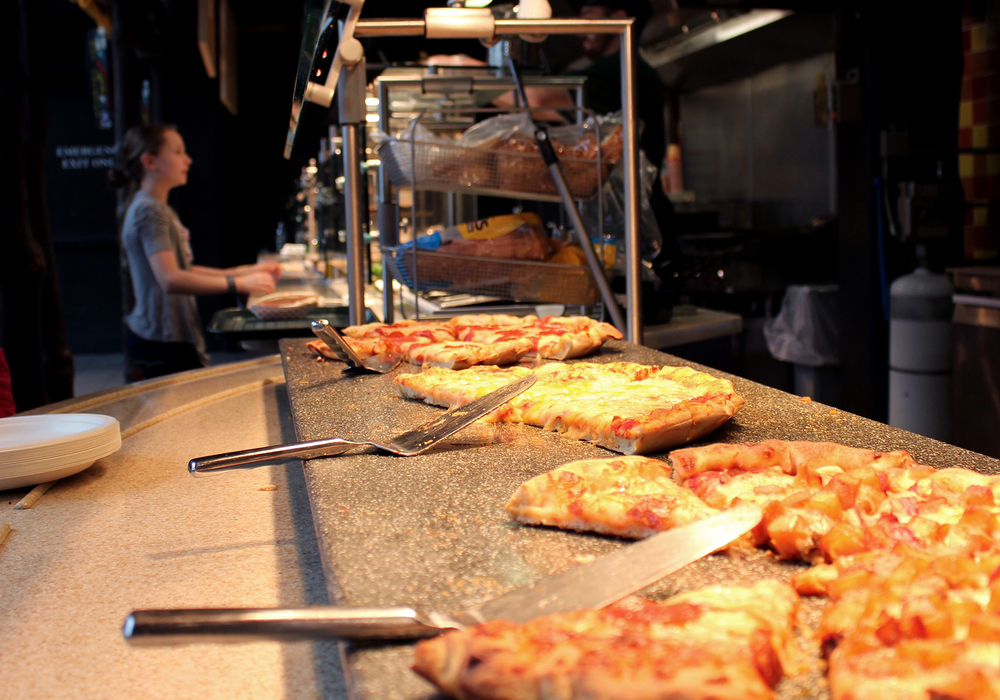 Heat lamps warm fresh pizza in the food line at the Cleveland Metroparks Zoo's Amazon Cafe in the Rainforest. The dining area has increased offerings of healthful foods such as salads, but pizza, fries and corn dogs remain popular choices among visitors.
Sarah Jane Tribble/WCPN
When Rachel Mollen strolls into the cafe at Phipps Conservatory and Botanical Gardens in Pittsburgh with her 5-year-old son, she knows exactly the kind of food they will eat.
"Will, he's the youngest of four, and he wanted to do something special today," Mollen says. "I was trying to think of some place that we could go for lunch and have a healthy lunch and do something fun."
The boy sits quietly munching…
What do you think?
comments