Source: http://www.npr.org/sections/thesalt/2016/05/31/480126445/venezuela-is-running-out-of-beer-amid-severe-economic-crisis?utm_medium=RSS&utm_campaign=thesalt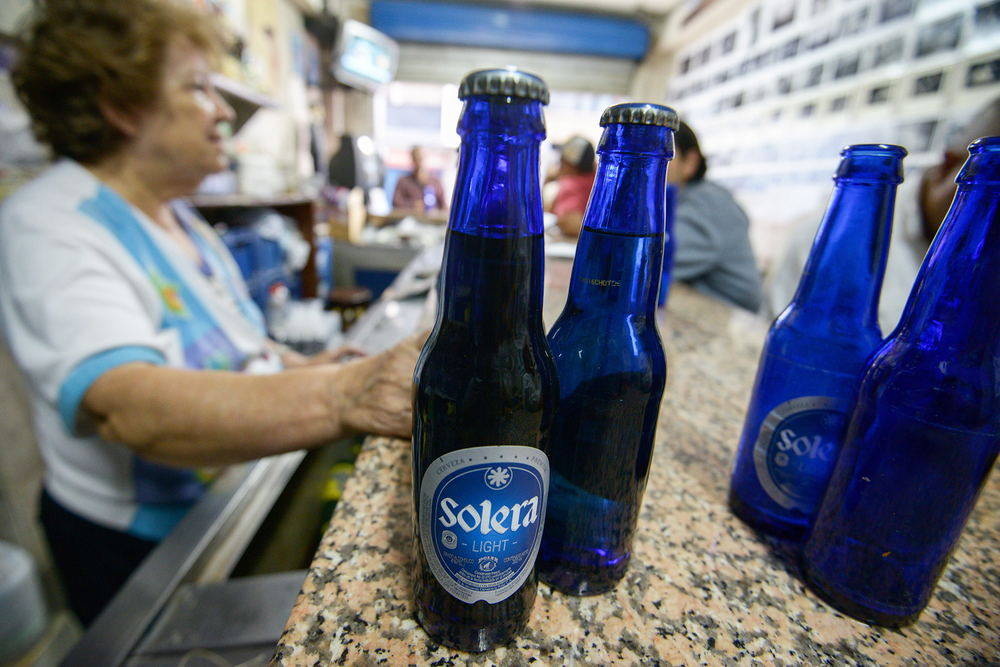 Venezuela's biggest beer producer, Polar, stopped production due to a barley shortage.
Juan Barreto/AFP/Getty Images
Lorenzo Mendoza greets and kisses worker at his shuttered brewery in Caracas, Venezuela. He's trying to boost morale.
Mendoza is the chief executive of Venezuelan food giant Empresas Polar, which was founded in 1941 and is now the largest private company in this socialist country.
But Polar has come upon tough times. Many of its processing plants are running at half-speed, and thousands of employees have been furloughed since April, when all four of the company's breweries shut down due to a barley shortage.
The government controls access to foreign currency, and Mendoza says it has refused to provide the dollars Polar needs to import barley, which doesn't grow in Venezuela's tropical climate.
As Mendoza leaves the brewery, Polar workers break into a chant: "Materias primas ya, queremos trabajar!" or "Raw materials now — we want to work!"
It's not just these workers who are …
What do you think?
comments