Shaklee has partnered with Zynga® and FarmVille™, the second most popular online game within the Facebook® community.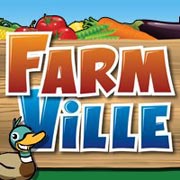 For a limited time, beginning May 9th, FarmVille players can purchase a "Shaklee Healthy Home" to put on their virtual farm, and can also choose to purchase a special Shaklee Healthy Home Pack (the same pack available for new Members starting 4/22, #59729), and join Shaklee for FREE.
An estimated 35 million people play FarmVille — every day. And that means Shaklee, and our mission of making people and the planet healthier will become known to a lot more people.
CLICK HERE GET YOUR FARMVILLE HEALTHY HOME PACK RIGHT NOW!
About the Shaklee Earth Day Healthy Home Pack
For a limited time, starting on Earth Day 4/22/11 through 5/20/11, you'll be able to purchase the same pack that FarmVille Players can purchase – consisting of a very special selection of Get Clean® products (Item #59729) at a very special price:
Basic H2 (16 oz)
Two Spray Bottles
Get Clean Super Microfiber Cleaning Cloths
Get Clean Dish Wash Liquid Concentrate
Get Clean Fresh Laundry Concentrate (32 oz)
Shaklee Energy™ Chews
Only available at the time of sponsoring, at the amazing Member Price of $30 / 13 PV.
It's highly unlikely that this array of products will ever be offered again at such a low price — especially alongside a Join Free with $30 offer.
This pack was created to make it possible for the entire Shaklee Family to make the same offer as seen on FarmVille.
Offer ends May 20, 2011.